Speech by Mr Prince Boston-Griffiths (Regentonian) Grand Chief Patron of our Dinner and Dance on 3rd May 2015 at De Vere Resort Venues, Wokefield Park,Wokefield,Reading in honour of our School 170th Anniversary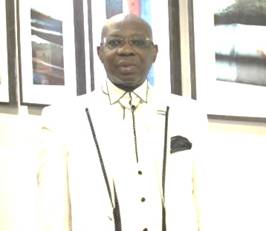 Good evening everybody and happy anniversary.

Fellow Regentonians, Ladies and Gentlemen all.
I would like to record my gratitude to the members of the executive who have been so gracious enough to invite me to perform this role.
It is with great pride and joy that I accept this singular honour of Grand Chief Patron for this institutional milestone in celebrating the 170th Anniversary (Septendecintary) of our beloved "Alma Mater"

First and foremost let us thank God for the early missionaries who went to establish the school with its unique religious settings.

I attended the Grammar School for six years. I was attracted to the school through family connections as most of the Boston-breed attended the Grammar School, and my father being a versatile instrumentalist was band leader.

During my scholastic days I was generally very active. I represented the school in games and sports. I played football in the junior team under the captaincy of James Comboh and athletics-running the individual hurdles event and the 4 x 100 yards relay in the team-made up of Walter Nicol of blessed memory, Kingston Evans, Claudius Coker (alias Sony Pikin) and myself.I was a scout of the First Freetown troop under the troop leadership of Christopher Bart-Williams.

After completing my secondary education, I joined Barclays Bank and served the bank for a number of years. I was awarded a government scholarship to the United Kingdom to pursue a career in banking. After successfully completing the "Professional Bankers Exams" I was awarded the accolade of "An Associate of the Chartered Institute of Bankers" and subsequently a Member of the British Institute of Management.

I was recruited from London to Sierra Leone to serve, and was eventually appointed "General Manager" of National Development Bank for a number of years.
On my return to the United Kingdom amidst the vistavision on the focus of my future, I thank God that my decision to uproot paid off. My transition was smooth when I came, though I was faced with the vicissitudes of life in a foreign land, but for the support of Professor Christopher Lynch and Mr James Allie I weathered the storm.

Fellow Regentonians, tonight's (Septendecintary) celebrations has not quite been muted by the absence of the Principal and his wife. We cannot underscore the event as we do understand why he is not here with us tonight, as the Secretary General clearly spelt out at the Thanksgiving Service the reasons for his absence; whereby, the Principal himself expressed his personal disappointment, nevertheless, we are optimistic that he will make it at a more convenient time and we will all be ready to offer our support both morally and financially.
With that been said, it is now devolved on me to succinctly present the annals and overview of our beloved School being --- "PRIMUS-INTER-PARIS"

The Sierra Leone Grammar School was founded on the 25th March, 1845 as Church Missionary Society Grammar School. It was the first secondary school in Sierra Leone and the first in Sub- Saharan Africa. The Grammar School was founded as a feeder school for Fourah Bay College which was founded in 1827 by the Missionaries -to share knowledge, education, discipline and guidance of their students.
The school progressed so rapidly that it developed a reputation for excellence in education throughout the colony and elsewhere in Africa whereby many prominent West Africans came to be educated.
The first Principal was Rev. Thomas Peyton from 1845 to 1852, and the first African Principal was Rev. James Quaker from 1861 to 1882.
Since 1845 up-to-date we have had 15 principals- inclusive. It is important to note that being a Church School we have only had two principals outside "the Clergy of Holy Orders". Firstly, Mr Frank B. Woode during whose tenure I was a pupil, and secondly, our present principal Mr Akiwande J. Lasite.

Post Independent Grammar School: is just a generational thing. "Age shall not weary nor the years condemn"-and we will remember them.
We should not discriminate the era of those who went to the "CMS" Grammar School and now-the Sierra Leone Grammar School. It is a matter of "the old order changeth yielding place to the new" a brother-hood of men. I will give you a simple analogy as an example: I am a humble banker--but my son is a "top class Heart Specialist—with a Doctorate in Medicine"-he belongs to another generation from me, but I cannot draw a red line between us as naturally we are of the same stalk—again it is matter of "age before beauty." Therefore, as Regentonians we are all like a family.

In 1962 the school moved to the present location at Murray Town with tremendous opportunities for development. The school has always been responsive to new educational ideas, programmes and projects.
Regentonians can be found all over the world which reflects the school's commitment to discipline and quality education for excellent service.

The Grammar School have produced a "string of illustrious firsts" over the last 170 years, for example, Sir Samuel Lewis—the first African Knight and Mayor of Freetown. The Most Rev, M.N.C.O. Scott—the first African Archbishop of West Africa, Mr Sylvanus B. Nicol-Cole- first Sierra Leonean governor of Bank of Sierra Leone. Dr Bob Thomas- the first President when Fourah Bay College (USL) Alumni Association was formed in Washington USA. Dr Gladius Lewis—first Sierra Leonean Professor at the University of Memphis, Tennessee, USA just to name a few. But of crowning glory, our own:- Sir Henry Josiah Lightfoot Boston, first Sierra Leonean Governor- General, first African to be knighted with the order of G.C.M.G. by the Queen, the first Chancellor when the University of Sierra Leone was inaugurated and finally he set a record as the first African to win the much coveted "Barstow Award" in Law in London. To know about more illustrious Regentonians , please get the 2015 calendar.

In September 2007, the School was granted "Independent Status", that is, privatisaton, meaning that we are now managed by the Anglican Diocese of Freetown and the Regentonian Foundation. This gives the school more discretion over policies like tuition, recruitment, and teachers salaries-with no government subsidies, subventions and services.
Last year, the Grammar School being an institution of excellence had an educational success rate which was second to none. The school achieved a 100% pass rate at the last public examinations. They entered 175 pupils and 175 pupils passed in different levels. The Principal has encouraged the granting of scholarships to deserving pupils.

We would like to thank the Principal for his service and accomplishments in the last four decades. His devotion to duty and vision 2020, which is the maintenance and new projects in the infrastructural development plan approved by the board of governors.
As we are all proud Regentonians, we owe the school a debt of gratitude through the Principal; and I would urge all Regentonians to always consider the longest serving Principal as Canon Special. He is a Canon of St. George's Cathedral, where I served as a sidesman until I came to London.

We are the pacesetters for others to follow. Our Thanksgiving Services, our 'Dinners and Dance' functions have always been very popular and well patronised - therefore, we thank you all for your support.
To mark the 170th Anniversary celebrations, the United Kingdom and the United States of America - Alumni Associations bought a brand new set of band instruments for the School; of which we feel very proud.

Last but not least, please let us don't forget where we came from: Ladies and Gentlemen, the Ebola virus has been a great set-back to the educational system in our country as all the schools, colleges and universities were at a stand-still until very recently, we pray that God will eradicate this deadly virus so that the Nation can be back to normal.

Before I take my seat, I would like us to reflect on the last line of the chorus of our School Song : and I will epitomise with the light hearted adage :- 'that those whom God have blessed - stay blessed'.
Then gladly let the chorus rise, and sound it every one.
School, School, School, School, School, School- God bless our Grammar School.

Floreat Regentonia- God Bless Our Grammar School. I thank you.
Regentonian named first President of Hague Institute for Global Justice
The Hague Institute for Global Justice has recently appointed Sierra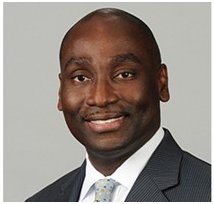 Leonean born and a Regentonian Dr. Abiodun Williams #7331 (photo) as the first President of the Institute. Dr. Williams will assume the presidency on January 1, 2013. He is currently Senior Vice President of the Centre for Conflict
Management at the United States Institute of Peace (USIP) in Washington, DC.
In a press release the Board of The Hague Institute expressed their "sincere gratitude to the current Dean, Professor Willem van Genugten, for his important contribution in the start-up phase of the Institute. His dedication,vision and leadership have been of invaluable importance for the development of
the Institute's approach, working methods and positioning."
Launched in June 2011, the Hague Institute for Global Justice was established by the municipality of The Hague and a number of Hague based academic institutions, with the strong support of the Dutch government. The Institute is based in a city that has been a symbol of peace and justice for over a century, starting with the First Hague Peace Conference in 1899. It is dedicated to addressing significant global justice issues from an inter-disciplinary rerspective, and identifying practical and effective solutions. Through its projects, the Institute seeks to underline that lasting peace, security and development cannot be achieved without global justice and respect for international law.
"It is with great satisfaction that we welcome Dr. Abiodun Williams as resident of The Hague Institute for Global Justice" says Jozias van Aartsen,
Chair of the Institute's Board, Mayor of The Hague and former Minister of Foreign Affairs. "With his great experience, both in the field and at the
UN-headquarters, he will be an inspiring leader of our young Institute."
Dr. Williams joined USIP in 2008 and leads its work in major conflict zones such as Afghanistan, Pakistan, Iraq, Libya, Tunisia and Egypt. Prior to
his current position he served as Vice President of the Centre for Conflict Analysis and Prevention, and had primary responsibility for USIP's work on
conflict prevention, in Iran, and Northeast Asia.
Before joining USIP, Dr. Williams had a successful career at the United Nations. From 2001-2007 he served as Director of Strategic Planning for United
Nations Secretaries-General Ban Ki-moon and Kofi Annan. From 1994 to 2000 he served in three peacekeeping operations in Macedonia, Haiti, and
Bosnia-Herzegovina as Special Assistant to the Special Representative of the Secretary-General, and Political and Humanitarian Affairs Officer.
Dr. Williams has also had valuable experience in academia. He has served as Associate Dean of the Africa Centre for Strategic Studies at the National
Defense University in Washington, DC, and held faculty appointments at the Edmund A. Walsh School of Foreign Service at Georgetown University, University of Rochester, and Tufts University.
He has received several awards including the Dr. Jean Mayer Global Citizenship Award from Tufts University and the Constantine E. Maguire Medal
from Georgetown. He is Chair of the Academic Council on the United Nations System, and has published widely on conflict prevention and conflict
management.
Dr. Williams earned his Master of Arts degree with Honors in English Language School of Law and Diplomacy.
"It is an honor to lead The Hague Institute for Global Justice which has great potential to become an internationally acclaimed think tank, and a vital
force in the challenging but essential task of promoting global peace and justice. I look forward to working with the staff, the Board, and the Advisory
Council to fulfill the Institute's promise," Dr. Williams said.
The chair of the Advisory Council of the Institute and former U.S. Secretary of State Madeleine K. Albright said "I have known Dr. Williams for
more than 25 years as a valued colleague and friend. I am delighted at this new appointment. He is the ideal choice for this position, and will be a tremendous asset to The Hague Institute for Global Justice. Dr. Williams is brilliant, talented and an inspiring leader."
The Williams family wishes to congratulate him on this laudable achievement and wishes him success in his new appointment.
Dr. Williams is the youngest son of the late Dr. G.L.V. Williams and Mrs. Rebecca Williams of 13 Rasmusson Street, Brookfields in Freetown. He is an
alumnus of the Sierra Leone Grammar School.
Bill Hamid (Son of a Regentonian)
Bill Hamid whose father Sulaiman Hamid is a Regentonian has been called to the US national team as goalkeeper. His dad Sulaiman was a very good goalkeeper and wicket keeper during his time in the Grammar School.
In his first-ever selection as head coach of the U.S. Men's National Team, Jurgen Klinsmann has called upon D.C. United goalkeeper Bill Hamid to represent his country when the Stars-and-Stripes take on Mexico in Philadelphia on Wednesday August 10. On Thursday, the 20-year-old netminder met with the media to discuss the honor:
An Interview with Bill Hamid
What was your first reaction when you got the call?
At first, I didn't get the call. It was an awkward number, I thought it was a telemarketer or something. I checked it like an hour later after I ate lunch, and it happened to be Jurgen Klinsmann. I was shocked. As soon as I heard the voice, I knew it was him. I didn't listen to the rest of the message. I put the phone down, and I was like staring in a far off land. I don't know... I was shocked, then I listened to the message and started crying a little bit. It was crazy.
Were you surprised, give your age and experience?
Yeah, I didn't expect it to happen. We've been playing well as a team. Every single aspect of our game right now is looking okay. From the forwards, all the way back to defense, to me; we're working hard and getting results and showing in games that we're quality. I guess Klinsmann has seen it. This couldn't happen without a team full of guys who are doing well right now and a coaching staff that is working us hard day-in and day-out and doing pretty well. It's definitely something that I feel like is a team thing, a team accomplishment. I'm thankful I got the call.
How has the addition of Pat Onstad to the D.C. United staff helped you personally?
A lot - Onstad is another strong aspect that's helped me get this call-up. He's working us hard. He has a set plan when we come in in the beginning of the week on how he's going to run the whole week - goalkeeper-wise, training-wise. Tuesdays and Wednesdays are pretty hard days. He works us hard to make sure that we're getting the fitness we need goalkeeper-wise. When Thursday and Friday come around, it's mostly handling. He wants to make sure that stuff in here is nice and tight and clean. Having a goalkeepers coach like that, who is really dedicated to his job, has helped me and pushed me along really well and really quick. I'm thankful to him also, for getting me better day by day.
What are you hoping to get out of you experience in U.S. camp?
After D.C. United pushes to get three points at home against Toronto FC, I just want to take it in. I want to work hard. Jurgen said that he wants guys that want to get better on a day by day basis, that want to work on a different aspect of their game on a day by day basis. That's definitely somthing on my mind. I want to get better and show him that I want to be one for the future, one soon. I want to work hard and be in his plans.
Tim Howard is one of your idols, you're going to be in camp with him. How does that add to the emotion of this?
Howard is not an idol anymore. Idol is a word almost like 'hero.' He's like a big brother now. He's definitely like a big brother to me. I text him every once in a while just to see how he's doing. He's a cool guy and I look up to him. He's a great person to kind of model your game and off-the-field life after. It's definitely something I'm going to enjoy a lot, playing with Tim, feeding off his style of play and how he focuses in practice, and gets the job done.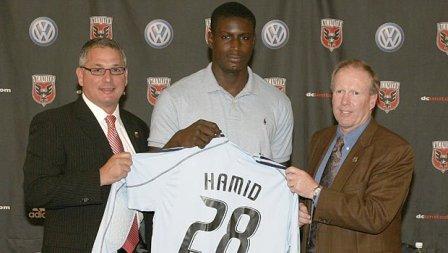 Even though Wednesday night's 1-1 draw between the US and Mexico didn't yield Bill Hamid's first national-team cap, seeing it all from the bench was a special moment for the D.C. United goalkeeper.
"To be there and represent your country was an experience that I'm going to treasure — especially given the opponent," Hamid told MLSsoccer.com on Thursday. "For Jurgen Klinsmann to have the trust in me is something I want to build on moving forward."
The 20-year-old was called up last week, and though he didn't head to Philadelphia for camp on a high note — he was sent off in the seventh minute of last weekend's 3-3 draw against Toronto FC — the three days leading up to the game were certainly eye-opening.
"It was a very good experience," Hamid said. "I'm glad I had the opportunity to step in there."
Naturally, one of the biggest benefits was training alongside Tim Howard, a goalkeeper he respects and admires. Hamid said he tried to learn as much as he could from the Everton No. 1, observing how to organize a defense, take care of himself off the field and behave in training sessions.
"He's a guy I can definitely model myself after — lifestyle and on the field," Hamid said. "He's a great guy … you can depend on him as a teammate." Hamid also appreciated the opportunity to train in front of a new US coach and, hopefully, make a good first impression.
"For me to be under the wing of a legend of world soccer in Jurgen Klinsmann, and for him to see me and say you're doing well and say, 'I have faith in you,' was something that really hit me hard," he said.